Welcome to Ambience Interior Foliage Design.
Superior suppliers of plants and containers
Our elegant planters and beautiful, lush, vibrant plants
will transform your work environment
A carefully selected pot will off set any plant. At ambience we have the selection and the
expertise to provide the perfect pot to enhance your plant and office decor design.
Our collection of pots will delight and astound.
We stock lechuza pots, Karaka (spun aluminium), Tambour Verdes and many more!
Our switched on staff will adivise you on the appropriate pot for your plant
and even show you a few tricks of the trade!!
Choose your pot, choose your plant & we will pot it for you.
Delivery and installation with decorative stones available.

The use of pots and containers dates back as far as the Neolithic Age.
Designs and techniques used in those ancient times continue to inspire
and adorn our homes and gardens to this very day!
They come in every shape and colour, and from every corner of the world.
Sometimes a feature pot is the only ambience you need!
Enjoy our easy terms and conditions
– No Nasty Contracts!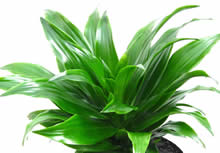 Call or email for your free
on site consultation
Ph Nicola on 388 8989 - 021 845 979 Or email: nic@ambienceplants.co.nz
We take pride in our delivery service.
Our plant care services always beat the competition in service, quality, and overall value
Turn y

o

ur pl

ace into a green space!